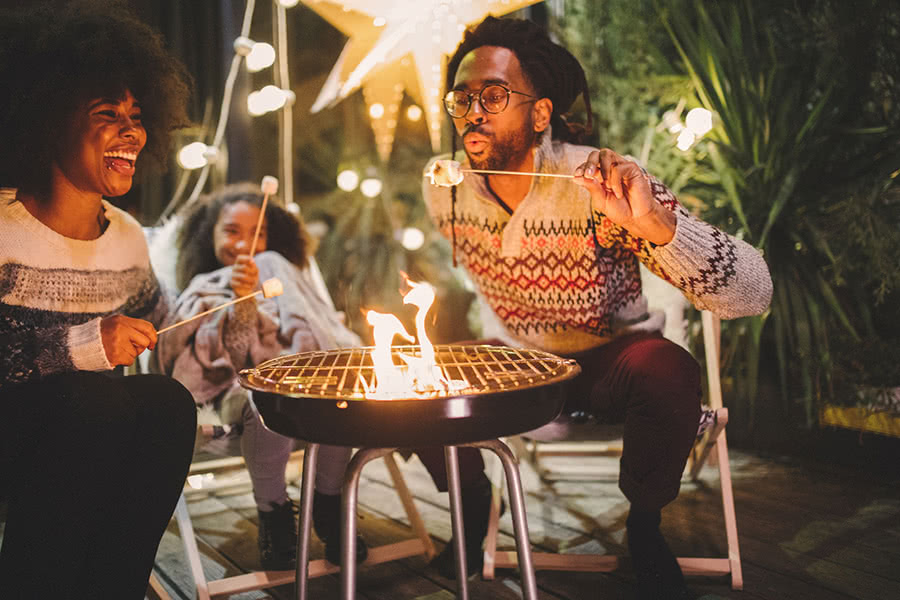 The vacation season can actually be incredibly inconvenient when you think about it. If you plan a vacation in the peak season, plenty of others have the same idea. This can result in temporarily bloated travel prices, selectively higher gas prices, and other types of price gouging as the traveling season continues. If you are planning to have some time off, consider using your holiday time for a "staycation".
1. Schedule Holidays During Tourist Season
By staying at home during holidays, like the big summer ones of Memorial or Labor Day Weekend, you will be saving yourself a lot of trouble. Thanksgiving, Christmas, and other holidays are opportunities to visit family, but with many Americans waiting for Coronavirus vaccinations, it might be one last year to stay home.
2. Avoid Going to Local Hotels for Staycation Deals
Local hotels and businesses offer packages and certainly allow local people to check in for a quick stay. However, if the goal of a staycation is to stay home or do a day trip, avoid the gimmicky marketing ploy and stay home. Beware of this one and instead call the hotels to see whether they are open to the public for public swim times or whether their facilities are open to the public.
3. Stack up and Enjoy Exciting Home Entertainment During Your Staycation
Have you ever found that you're too busy to enjoy the things you do have? Most people spend their lives working, caring for their families, socializing, and keeping up with their hobbies and interests. This means that they don't often spend their leisure time at home utilizing what they own or taking advantage of their personal space.
Do you have a collection of movies that you've been meaning to watch? Do you have some work to do on your home? Maybe you have a great outfit that you've never worn. It's time to take inventory of what you do have and use it. Indeed, you could dress up, stay in, and home cook a complicated feast.
Did you discover that you liked doing anything at home during the Coronavirus, if your state was on lockdown? Maybe, you found that you enjoyed talking to friends and family on the phone or virtually. Or, you developed a place to craft and work. Take advantage of being at home to take pictures or write a little about how you spent the Coronavirus, or hang out in the places you already discovered and finish the projects you started.
4. Enjoy Nearby, Distinct Foods and Culture
While we recommend avoiding costly hotels, there's plenty of activities to engage in during a staycation. You can often find these activities in newsletters in big public places and markets. Cities often have magazines listing events and notices. When you read through them, you can find the local attractions.
Think of it as vacationing in your own hometown! If you didn't live there, what are the notable exhibits? What's something you've always wanted to see? Now is your time to check it out.
Did you know that many people in large cities don't often visit famous locations in their own town to avoid tourists and high prices to access exhibits? If you live in a major city, definitely check these things out for yourself. Then, if you wanted to, you could plan to do this in the off-season.
5. Use Your Staycation to Treat Yourself and Recharge
If you stay home, then you can reset your batteries. You won't be bustling around and trying to secure lodgings and travel. Further, you can be relieved that you don't have to worry about expensive plans and unaffordable tickets. You do not have to manually drive somewhere, or sit in cramped seating. When you stay home, you can pretend it's a spa day, even. Just really use your time to relax and recuperate!