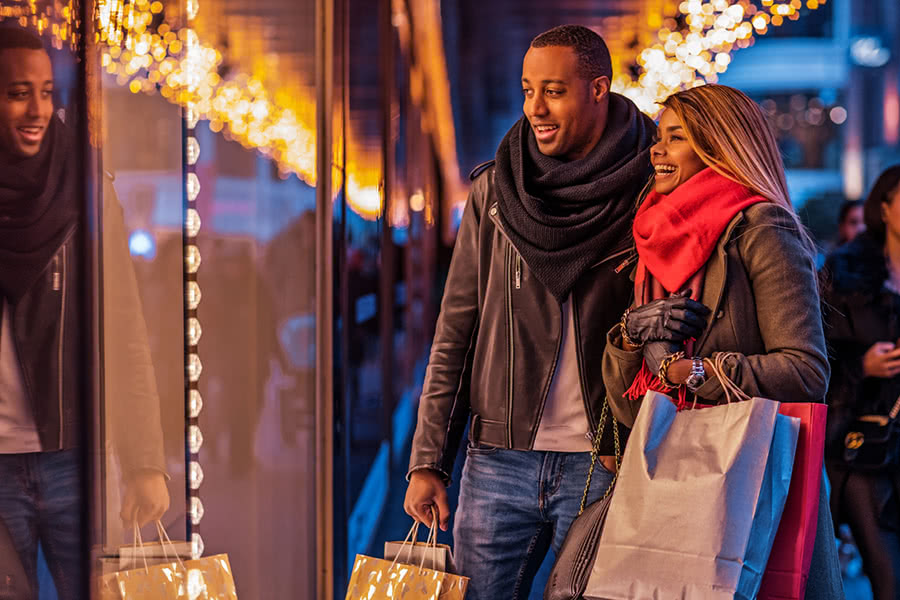 The holidays are upon us. Mistletoe, eggnog, and many other festive themes will soon be circulating in a lot of homes, but people also experience extreme stress when it comes to holiday shopping. It can, indeed, be nerve-racking to purchase presents for your friends and family members while also coping with inflation. Here are some ways to optimize your holiday spending.
1. Create a Holiday Spending Budget for Gifts
First, create a budget for gifts so that you have a threshold for just how much money to spend. If you are on a budget, consider investing in gift cards or even just giving people cash. After all, they can do whatever they want with these items. Thus, you will not have to worry about them not liking what you purchased for them.
2. Create a List in Advance
Before heading into any store, make yourself a list. If you don't, it's all too easy to get caught up in the perfectly decorated aisles. This makes it difficult to resist all of those unnecessary items that you don't really need.
If you have your trusty list on you, it helps you focus. You can streamline your process and avoid overspending.
3. Consider Alternative Options for Holiday Spending
If you are tight on funds this year, offer homemade chocolate chip cookies to your friends and family instead of spending a small fortune on items.
Even if you are someone who has a lot of money and doesn't want to spend it, baking for your friends and family is a great way to gift people something special that is relatively affordable. Just make sure you take any allergies into account.
4. Opt For One or Two High-Quality Items per Person
If you do decide to spend money on gifts, it's probably best to purchase items the recipients will actually use. Thus, you might want to opt for common household necessities, such as fair-trade coffee or that milk frother your friend has been raving about for months.
This approach will help your friends and family actually appreciate the gifts you buy them. Then, you will know that your hard-earned money is not going to waste. This will also likely be easier for holiday spending since you won't be piling your cart with unnecessary items that you (or your friends) probably won't ever even use.
5. Do Your Holiday Shopping Early Whenever Possible
Late December is absolute chaos in quite a few stores, and you might not even find the items you are looking for. There is a lot of competition around the holidays!
Fortunately, you can often get amazing deals if you shop earlier, taking advantage of black Friday sales and the like.
If you buy items online in advance, you can often snag significant discounts. Thus, it's important to play your cards right instead of running around in an anxiety-ridden state on December 23.
Honestly, planning ahead can make a world of difference.
Plan for Holiday Spending Early
The holidays are generally a cozy, comforting time of year when family and friends gather to celebrate their kinship, but they can still be a difficult time to navigate, especially if you happen to be alone or have lost someone dear to you.
In addition, finances are tight for many this year, so it is often a struggle for folks to afford rent, auto payments, and groceries, let alone gifts, but it can be embarrassing to say so, especially if your close circle has high expectations in this regard. Even in that situation, baking your own cookies and packaging them nicely will likely make a lovely impression without breaking the bank. It's important to enjoy the season without getting stressed out, and most individuals genuinely appreciate gifts that come from the heart.