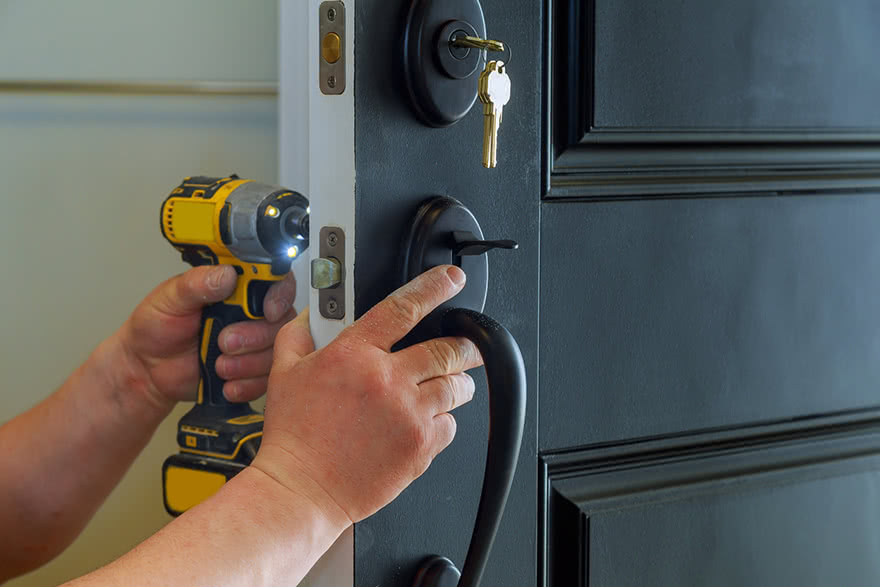 Home ownership is expensive, and if you're on a tight budget, you're always looking for ways to save money. It seems like bills are piling up and repairs are on the to-do list. There are some easy ways to save money and keep your home safe and sound.
HVAC System
Your HVAC system runs your home furnace and air conditioner, so it contributes a lot to your monthly utility bills. To save money, change your air filters every three months or more often if you have pets or a smoker in the family.
This system runs by pulling air into the HVAC and heating or cooling it. The air filter catches dust, pet dander, and allergens in the air. When it's clogged, your system runs hotter and harder, causing your utility bills to increase.
Consider installing a programmable thermostat. This thermostat ensures that you never forget to run the heat up or air down before you leave for work each day. Once it's programmed correctly, your family stays more comfortable, and your utility bills don't fluctuate as much.
Small Repairs
With so much technology available, you don't need to call a repair service every time something breaks or goes on the fritz. Buy yourself a well-stocked toolbox and use YouTube videos to tackle small repair jobs. Visit your local Home Depot to check their schedule of DIY classes. Home Depot offers a couple of classes each month with varying themes to teach homeowners how to tackle specific projects.
When it comes to large projects, especially jobs involving electricity and water, you need to hire a professional. You want to ask for a quote in advance and check out the pricing with several different companies. Consider asking for references too.
Insurance
While you do have to have an insurance policy, it might not be the one you have now. From homeowner's insurance to car insurance, you need to make sure you have the best rate possible.
Don't renew your current policy without checking for a better quote. Also, talk to your agent about things you can add or install in your home for discounts, such as an alarm system and fire alarms.
Automate Your Payments
It only takes one hectic afternoon or unexpected meeting to throw your day off and miss the due date on one of your household bills. Of course, your utility company or mortgage company still charges you a late fee. These fees vary from a few dollars to $25 or more. Most of these companies offer you the option of scheduling an automatic payment.
In some cases, you can arrange for the money to deduct automatically from a checking or savings account. Many companies accept credit and debit cards for this service. Some mobile phone companies, such as T Mobile, offer a discount if you establish an automatic payment.
Buy in Bulk and Shop the Sales
Food is at the top of your budget and costs a lot. You want to feed your family a healthy diet and stay within your means. If you buy in bulk and shop the sales, you can save a lot of money. Treat yourself to a membership at one of the warehouse clubs and shop once a month. If you can menu plan for a month, you can save a lot of money this way.
Don't want a warehouse membership? Your local grocery store has weekly sales, and these promotions tend to run in a six-week cycle. You can plan your meals based on what is on sale each week, saving money while your family eats well.
These tips can save you money around your home without a lot of work on your part. You can tackle small repair projects, and set it up, so you never pay another late fee on a bill. Use this money to build an emergency fund or to make a large purchase.