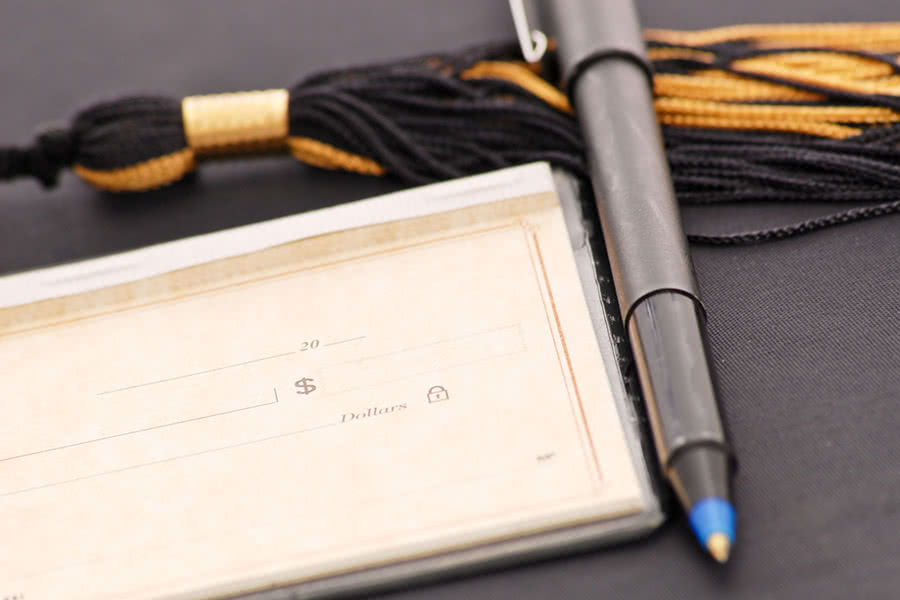 Many college students learned remotely last year. But that didn't stop college costs from rising. According to the College Board, tuition and fees have increased by about 2% between 2020 and 2021. In fact, some schools, including the most elite institutions, raised their prices by 5%. While many students and families find it expensive and stressful to pay for college, many are leaving money on the table. A recent study by Sallie Mae shows that nearly 30% of American families and students aren't filling out the Free Application for Federal Student Aid (FAFSA).
Financial experts warn that unless students and families change how they fund college, they risk depleting their savings, dropping out of school, and ultimately not achieving financial freedom. We want to help you and your loved ones find valuable opportunities and ways to pay for college. If you're wondering how, read on.
Start With FAFSA When Reducing College Costs
Every American should fill out the FAFSA. Even if you think you will not qualify for financial aid, it shouldn't deter you from doing so since it takes about 30 minutes to 1 hour to complete. If you don't start with FAFSA, you may be shutting doors to other kinds of college funding. This is because most colleges use FAFSA to make decisions.
Apply for Scholarships
Apart from FAFSA, Americans also don't give scholarships the attention they deserve. Close to 44% of families paying for college didn't use scholarships. Over 75% of them didn't even apply for any.
This is unfortunate, since billions of dollars that could be used to eliminate debt and financial constraints get wasted every year. Many people who don't apply say the process is time-consuming. If you're among them, here are a few tips to keep in mind:
Treat a scholarship application like a part-time job
Start early. Don't wait for deadlines
Look beyond your grades
Use scholarship matching tools to find the right scholarship for you
Take half an hour a day to apply and complete one application
Choose an Affordable School
In addition to finding free money, the school you choose has a huge impact on your family finances. Paying for college costs will be much easier if you pick a school that is reasonably priced. Many students who don't have enough resources start at community colleges or technical schools. You, too, can borrow a leaf from them.
If you opt for a four-year university, it may be wise to choose one with lots of aid. Concentrate on the cost you will pay out of pocket after scholarships and grants to pick the best school for you. Sometimes, looks can be deceiving. One school's price tag may be lower but costlier in the long run when you consider other factors such as living costs, amount of aid, and more.
Get a Work-Study Job
Work-study programs offer numerous benefits. Apart from proving the much-needed income, they also offer work experience and valuable connections. The good news is that the federal work-study programs fund most part-time jobs for college students. But as mentioned earlier, to apply you must first submit the FAFSA. After that, you will see "work-study" if you qualify.
You should also remember that just because you qualify doesn't mean you automatically get the money. You must find a work-study job in your college and put in enough hours to earn the aid.
Work on Reducing Your College Living Costs
After you've exhausted additional ways of paying for college, it pays to find ways to lower your living expenses. Carefully look at all your college expenses to find costs to cut or eliminate. For example, consider:
Living off-campus and getting a roommate
Living at home
Using student ID to get discounts
Avoiding contractual responsibilities like paid gym memberships
Find More Ways to Save on College Costs
College costs will most likely continue rising even after the pandemic. That means families must find creative ways to pay for college or lower the cost to avoid taking on more debt, exhausting savings, failing to plan for retirement, and to achieve financial success. We hope these tips come in handy. Good luck!