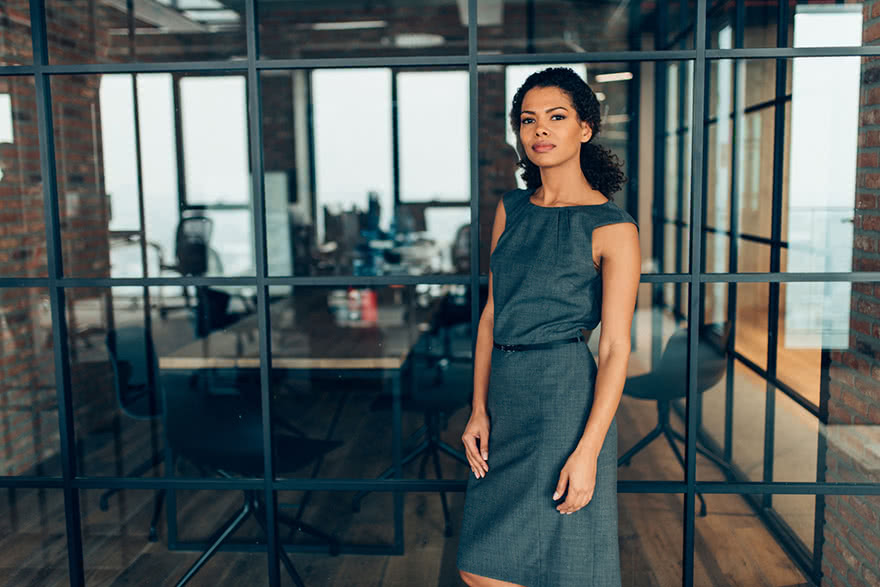 Whether you just graduated or you've worked in an office for years, a professional wardrobe is expensive. Also, you must replace worn out clothing and update your style. If you're on a tight budget, dressing like a professional might be a strain. Here are a few tips for dressing professionally without breaking the bank.
Make Clothing Part of Your Monthly Budget
While you probably don't need to buy a new jacket, skirt, tie, pair of pants or shirt each month, it's a good idea to have clothing as part of each monthly budget. You can buy a new shirt on sale without guilt if it's already in the budget. You can also set aside that money each month until you need to make a large purchase.
It's a good idea to think about the money that you've spent in the past on clothing and try to determine how much you spend each year. From there, you divide that amount by 12 months, and that's your monthly budget. When clothing is part of the budget, you get fewer surprises.
Buy High-Quality Staple Pieces
Staple pieces are clothing items that go with multiple outfits. For example, a white shirt can go with numerous pairs of pants and jackets. Black pants are also a staple item as long as they don't have any trendy flourishes. The goal is that these are clothing pieces that you can wear more than once a week and with a variety of outfits.
If you invest in high-quality staple pieces, your clothing options last longer. You won't need to buy new clothing as often, and you keep your budget in check.
Shop for Next Year's Clothes at the End of the Season
If you want to save a lot of money, shop for the new work clothes at the end of each season. At the end of February and the beginning of March, you can find winter clothing — sweaters, coats, flannel, wool and more — deeply discounted as retailers attempt to get rid of stock before summer items arrive.
You want to look for classic pieces on clearance instead of trendy clothing items that you can't wear next winter or summer. The closer it gets to the new season, the more retailers discount prices, and the more money you can save. Keep your new purchases with all your clothes for that season, so you have the items ready to wear when it's time.
Thrift Stores and Consignment Shops
If you live close to an affluent town or city, check out their local thrift stores and consignment shops. You can spend a lot of time looking through clothing, but you can also find some great deals and savings. Thrift stores have a large selection. However, the condition of the clothes might be a little less than you want.
Consignment stores keep a portion of the sales price and give the rest of the money back to the person who brought the item into the store. You find better quality clothing at one of these stores. Also, you're more likely to find brand names you recognize.
Online Retailers
Instead of going to the mall, try shopping online. Many online retailers offer loyalty programs with discounts for purchases. Also, you might be able to sign up for the newsletter and receive a one-time discount code. It's easy to sort clothing by size, color, and prices, so you're able to find what you need quickly. Unlike your local store, the online shop almost always has your size in stock.
It's possible to dress for success at work and still stay within your budget. You need to make wise choices with your money and your style.