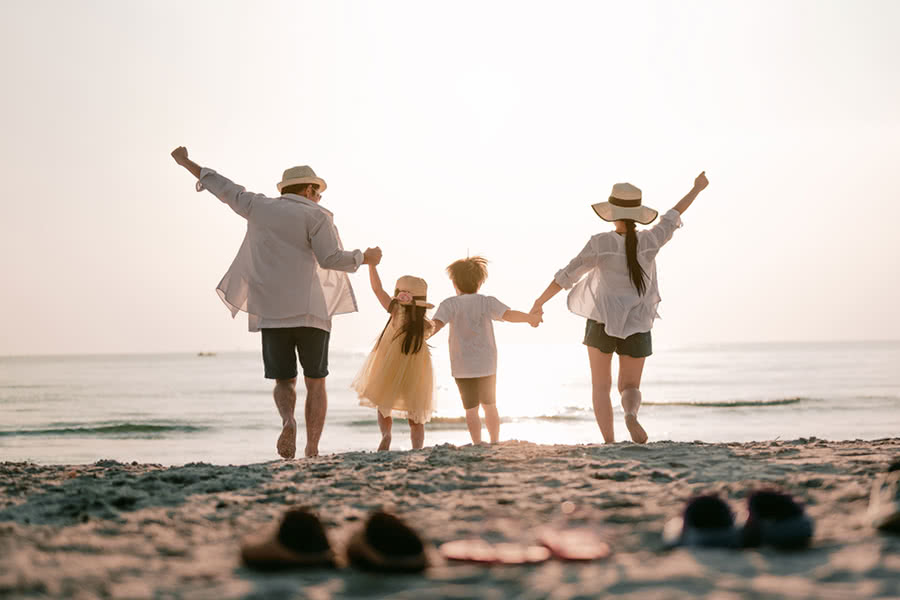 School days off and summer vacation are fun times for kids, but unfortunately, parents still need to work. Finding childcare can seem like a chore and costly. Here are a few tips for summer camp savings to ensure that your kids have a great time.
Mom/Dad Camp
The best part of summer or a day off is hanging out with friends. If you aren't able to take time off, find out if there are other parents in the neighborhood who can help out. This allows you to work without taking a day or week off and it doesn't cost you. In return, you could offer to take the kids for a day on the weekend so the other parents can do errands or make personal plans.
Another option for working parents is to create a rotation. This allows you to work for most of the time and take off a day or two as your turn comes up. You can set up a calendar for those one-off days during the school year to help alleviate the need to take a day's vacation from work. During the summer, it may look like working a four-day week or taking a half-day off here and there.
Engage a Sitter for a Group of Kids
College kids are home for the summer looking for work. Get together with other working parents and pool your resources. This will help to bring down the weekly costs of hiring a babysitter. This is a great option for kids too. They get to be with their peers and provide an opportunity that allows them to play games where you need a few kids, like tag, soccer, or board games.
Early Bird Discounts for Summer Camp Savings
Planning early provides the opportunity to get discounts. Camps start advertising as soon as the kids go back to school for camps during the school year and around February or March for summer. Keep an eye out for specials and let your friends know that you are looking too. Also, be sure to subscribe to a neighborhood listserv, city and county email lists and other sites like CertifiKid, for more information on what options are available for kids. The sooner you register your child for activities, the less expensive it will be.
Buy in Bulk
Buying more than a day or a week at a time often gives you better discounts. Some camps offer a variety of activities for kids, so they can do computer camp one week and basketball camp the next. Sticking with one vendor who offers a variety of options can help lower your costs. Keep an eye out on listservs, websites, and bulletin boards for information.
Sibling or Referral Discounts
Camps want to be full of campers. They often provide discounts for families or campers who refer to friends. If the camp's website does not officially state this as their policy, be sure to ask. Many camps will be happy to create an incentive to get more kids enrolled.
Layer Discounts for Summer Camp Savings
If your family qualifies for more than one discount, be sure to bring it to the attention of the registrar at the camp. Often, if you are a returning camper, with more than one family member returning and bringing a friend along, there will be multiple discounts that you can qualify for.
Find More Summer Camp Savings Ideas
Don't be shy when you are talking with the camp offices or negotiating with a caregiver about what you need. Be sure to research camps that give more than one kind of discount. Make those days off stress-free. Plan early, save and your kids can have fun in the process.