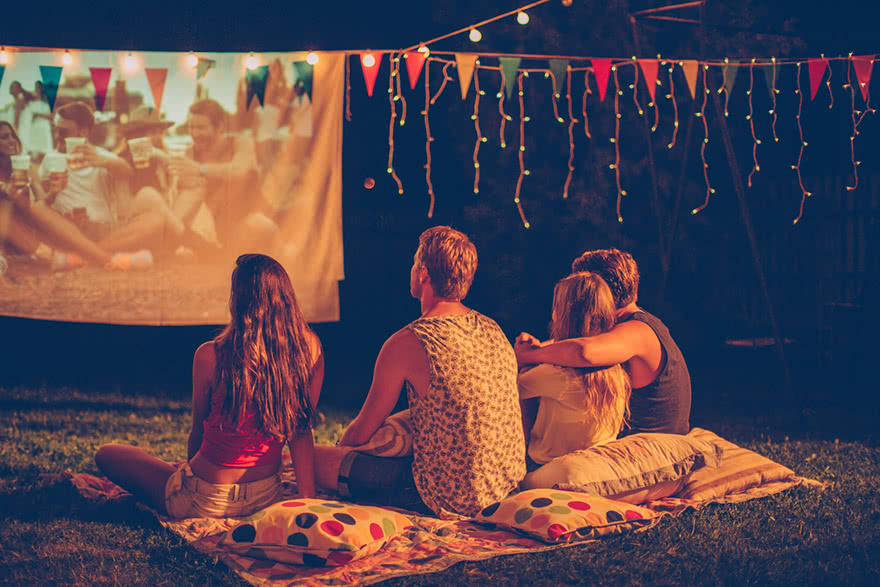 Time away this year means a vacation like no other. Between finances stretched to cover extra food, medicine, and other basics to employment funds lost to the pandemic plus the need to stop the virus' spread, the vacation budget was perhaps one of your first cash casualties. But no long road trips, international flights, or visiting faraway sights doesn't mean missing out on a vacation. It means thinking outside the suitcase and planning time off at or close to home for a staycation.
If you go out: know your state/county/city status for reopening public places
Different states, counties, and municipalities are in various phases of reopening parks, playgrounds, beaches, museums, restaurants, theaters, sports venues, and campgrounds at different times and to limited numbers of visitors. Check with your local government to see what and when you can visit these places, how many people are allowed in your party, and whether you need to reserve space. Getting out and getting fresh air and exercise is important, but safety matters and sickness transmits quickly without following guidelines.
Dinner and a drive-in movie
Set up a screen or sheet in the backyard and cook or bring dinner outside. Drive into the movies by bike, trike, wagon, skates, skateboard, or pedal-powered toy cars. Line up (with social distancing considerations in place) and enjoy a family-friendly movie. If your yard is large enough, this is one staycation idea that's definitely open to the neighborhood.
Camp out somewhere "new" in your backyard
Camping is always a fun and easy staycation idea. Bring a new or exotic venue to your yard and surround your tent. Surround yourself with sand, plastic palm trees, and a kiddie pool for a beach feel, add a playlist's worth of Latin mariachi or marimba music, tacos, burritos, and some cold adult beverages and fruit punches and sodas for the kids, and you've arrived somewhere else without ever leaving home.
Volunteer
If your travel budget and time are already spent, then spend the time you have helping others with even less of both and bigger problems. You contribute to something bigger than yourselves in your community, stay safe doing it, and appreciate the home you have when you see the results of your hard work helping others.
Learn something new online together
Did you ever entertain the idea of speaking to each other in a new language? Or starting an in-house band? Or finding out of all of you can really touch your toes at the same time, or if Dad's just claiming he can do it? Sign up for music lessons, exercise classes, or learn to speak a new language without ever leaving home. It's less expensive than traveling to school or a tutor for lessons, and you'll only be embarrassed in front of each other when that electric guitar sounds more like a screech than a song.
Everybody cooks, nobody shops
The family foodie challenge: divide and conquer the week's cooking based on what is in the house, but with one caveat: no going out and shopping for food. Use what is in the pantry, fridge, and freezer and make everyone happy (or at least full). Online research for recipe help in the name of food science and safety is allowed, and each day's winner receives a prize.
Drive for a time, then explore wherever you stop
Don't skip the family car trip, just keep it short and mysterious. Pick a direction, set the allowed drive time, and go. At the end of the time, stop, get out, and explore wherever you are at that moment. If it's a park or trail, take a walk and discover why this natural preserve is here. If it's a different town, become a tourist and ask some locals what to see and do and where to eat. If it's a museum or history center, view the exhibits and learn why the artifacts are preserved and who cares about the past so much they maintain this place.
Ditch the digital realm
Turn off video games, smartphones, the TV, and computers for your staycation. Don't work from home, no DIY home projects, no major renovation work. You would not do any of these things on a cruise ship or in a hotel, so why do them because you're staycationing? Play active outdoor games from generations past: stickball, kickball, hopscotch, tag, double-dutch jump rope, Capture the Flag, Mother May I, Simon Says, and tetherball. All require little or no equipment with simple instructions and provide all-inclusive fun.