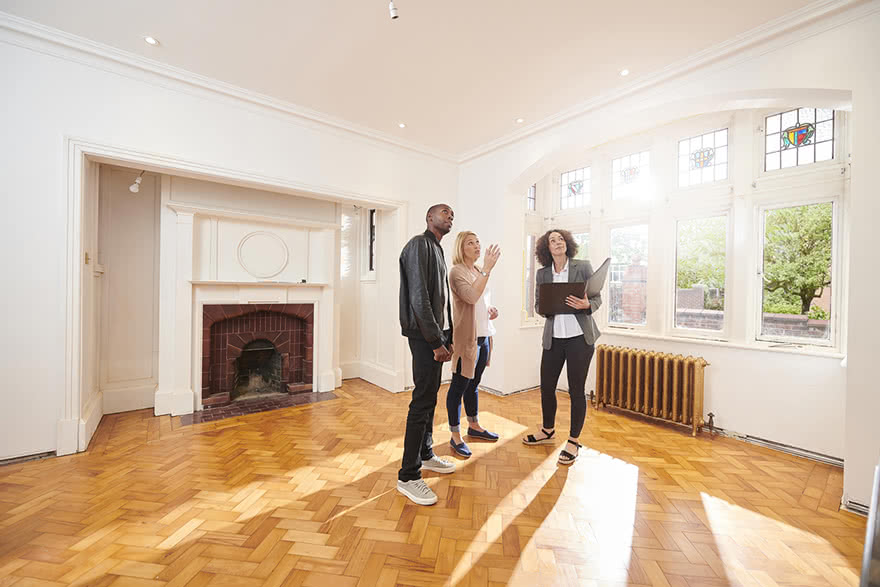 When you're ready to buy your first home, you have a lot of questions. It's an exciting and scary time. You want to make sure that you do everything right before committing to a 30-year mortgage. Here is a little info on the process to help make it a little less scary.
How Much Can You Afford?
Before you even meet with a real estate agent for the first time, you need to know how much you can afford to spend on your first home. The rule of thumb is three to four times your yearly household income.
For example, you make $60,000 per year, and your spouse makes $40,000 for a yearly income of $100,000. In this case, you can afford a house, that costs around $300,000 on the low end and $400,000 on the high side.
Of course, you need to look at the amount of the monthly mortgage payment combined with your other financial obligations. You can use a mortgage calculator to determine your monthly payments and see if it fits our budget. The mortgage calculator takes several factors into account, including:
cost of the house
down payment
insurance
property value
Down Payment
When you purchase a home, you need to put a down payment on it. A general rule has always been a down payment of 20 percent. So if you buy a home for $300,000, you would need a $60,000 down payment. Of course, not all loans require a 20 percent down payment.
You can borrow all or part of the down payment from a family member. If you go that route, the mortgage company considers the repayment of the down payment in your debt ratio. There are several federal loan programs with lower down payment requirements. If you don't think you can afford a 20 percent down payment, then explore some of these other options.
Prequalified Versus Qualified for a Mortgage
After deciding how much you want to spend on a mortgage, you should contact a couple of banks and mortgage companies to get approved for a mortgage. After applying, the bank may tell you that you prequalified for a specific amount. So what exactly does that mean?
Prequalified means that based on the information you provided the bank or mortgage company with that you qualify for a mortgage. However, there are steps you still need to take to get qualified for the mortgage. Much of this is paperwork that you need to provide to the institution, such as:
W2s
bank records
employment records
utility bills
proof of residency
and other information
Once the bank verifies the information that you initially provided with your loan application, you move from prequalified status to qualified status. The bank does most of the verification from the documents you give them.
Interest Rates and Your Credit Score
The interest rate on your mortgage makes a big difference in the total amount that you pay for your home. For example, if you borrow $200,000 at an interest rate of seven percent, your monthly payment is around $1,613.94, while a five percent interest means your payments are $1,356.98. You want the lowest interest rate possible.
Your credit score plays a large part in your interest rate. If your credit score is low, the bank sees you as a risk and charges you a higher interest rate. It's a good idea to check your credit before applying for a loan. You'll have time to make small changes that improve your score, such as paying off a credit card or disputing something.
If you buy your home, you're taking one of the first steps towards increasing your wealth. With this information, you can feel confident throughout the home-buying process.