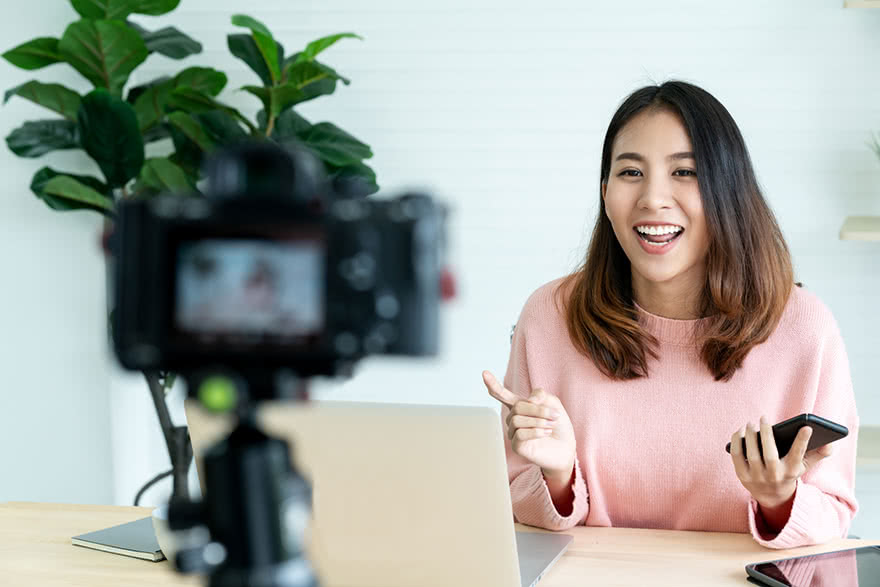 The COVID-19 pandemic hit the US economy like a ton of bricks. Some folks were laid off. Others shut down their small businesses. If you're facing the rest of 2021 with a different financial outlook than you had before the pandemic, welcome to the club. You're not alone. Here, we'll explore a worthy side hustle to help you get by during these unusual times: YouTube.
We chose YouTube as a side hustle not only for its earning potential but by the personal fulfillment you might get from it. You might not make a ton of extra cash at first, but eventually, you'll learn new skills, entertain yourself, and make a little extra money.
Become a YouTuber
Fortune Magazine says that YouTube is getting more attention than ever, with more than 830,000 individuals using the streaming video platform any given day. That's a 40% increase since February. Making YouTube videos is both art and science. The trick is to find your niche and demonstrate solutions.
We're not calling it easy money. We're calling it fulfillment money. It's an opportunity to build your skills, communicate with others, and make a difference in the online community.
YouTubers start getting paid once they've published a few videos and built an audience.
The longer your video is, and the longer viewers stay involved, the more money you make.
"YouTubers" who figure out the system can earn some serious side-money!
How YouTube's Biggest Earners Make Money
Eight-year-old Ryan Kaji was YouTube's biggest earner in 2019. This wee entrepreneur made $26 million, mostly by unboxing toys, describing them, and playing with them.
Toys are a huge market, and Ryan is adorable. Every distant grandparent can make a more informed toy-buying decision after watching his videos, and every child can watch enviously as Ryan explores each new toy on the market. As an adult, you might not be interested in creating a toy channel, but there's a great chance you've got some particular skill or talent that can be demonstrated online to a home-bound, socially distant audience.
Successful YouTube Channels are Practical for a Side Hustle
Most YouTubers don't earn anywhere near $26 million. But relevant, hands-on videos make decent money too. All you need to do is consider your skills, and have a friend film you while tackling a practical project. Whether it's changing the oil in your car or cooking the world's best Chicken à la King, someone out there needs to know how to do it.
YouTube Topics to Avoid
A few topics are thoroughly saturated already. Cosmetics and toy topics are among them, and auto repair is quite competitive. Before you start filming a project or idea, do a few related searches to see how many videos already exist. You don't need to avoid a topic just because it's been published already. Just put your own spin on it.
How to Earn Extra Money on YouTube
YouTube is a great side hustle idea. Once you've created a video or two, share them everywhere you can! Label them thoroughly and link them wherever you can — social media accounts, emails, in responses to related blogs and forums. The more traffic you have, the more money you'll eventually make.
There is a bit of a lag time.
You'll need to build an audience.
YouTube is very good at pairing advertising with related content, and it's those views and advertisements that are going to earn you money after a while.
It doesn't happen overnight!
How to Earn Extra Money on YouTube
It's entertaining and affordable to make YouTube videos. Again, we don't claim that they'll make you millions of dollars, especially in the beginning. Think of them as a free hobby to pass the time that might become lucrative once you find your niche.